LA-BPO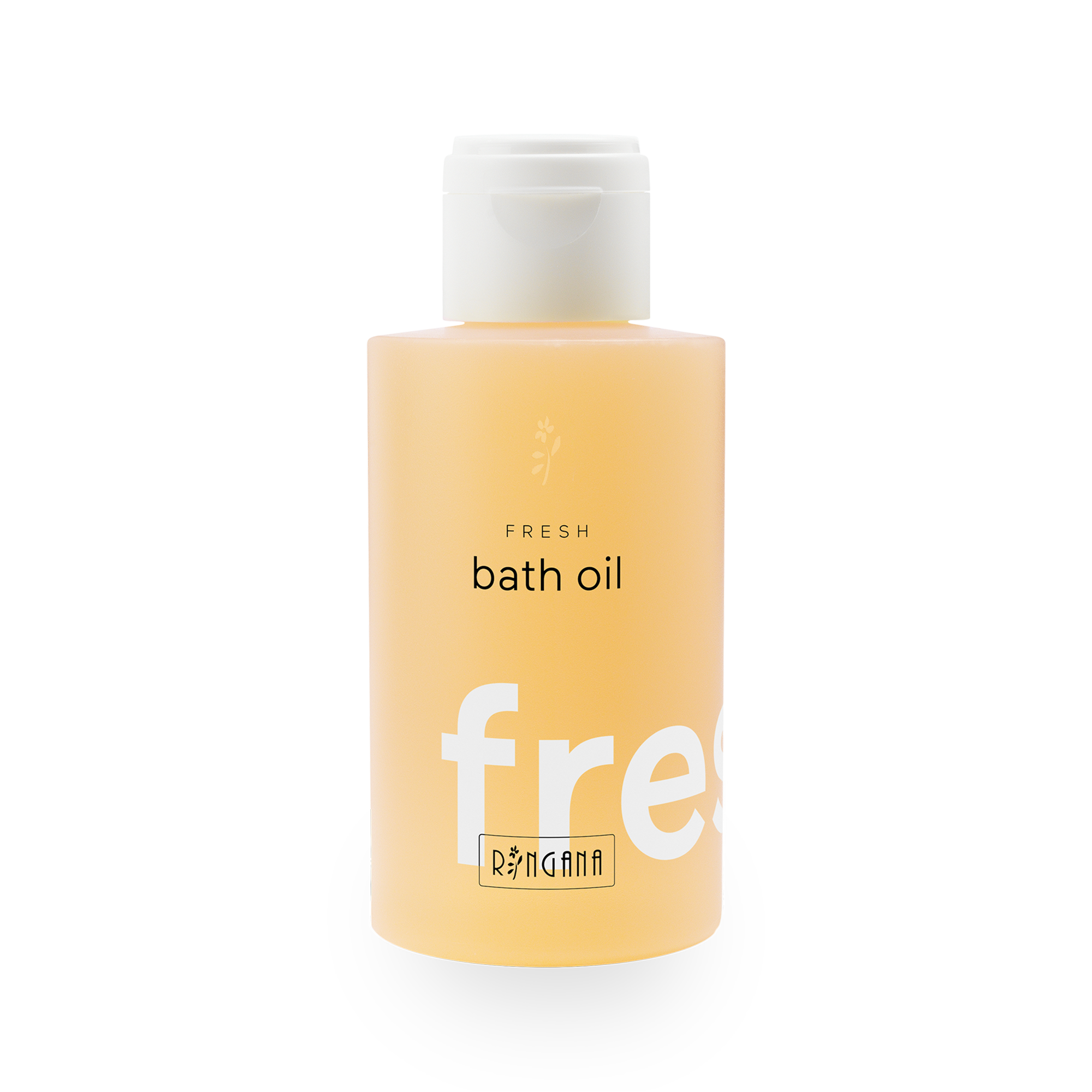 FRESH bath oil lavender
Natural oil care with a relaxing lavender scent
xx ML – xxxx €
incl. VAT Shipping costs
€ xx pro xx ml
Price for first-time order xxx
This fresh composition made of lavender oil, avocado oil, jojoba oil and many other valuable essences smoothes your skin and pampers your senses.
Lieferbar in 1-5 Tagen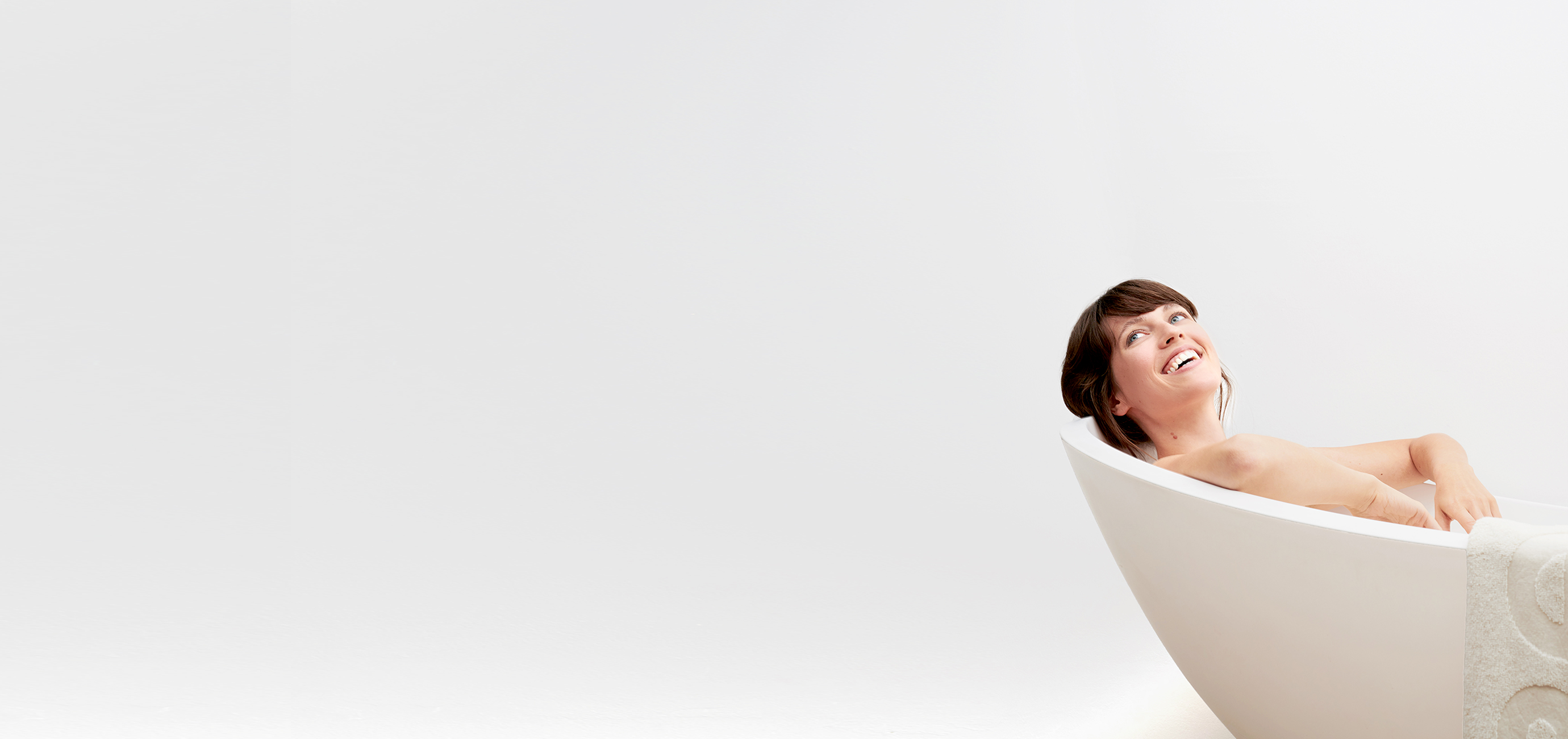 Good to know
Jump in the tub! But do remember not to stay there for more than 20 minutes, and your bathwater shouldn't be hotter than 35 °C.
Is the world spinning far too fast for you at the moment? Then jump into the bathtub. There's nothing more relaxing than a bath with our FRESH bath oil lavender. The scent of lavender soothes the nerves and has a balancing effect, while your skin will get lasting nourishment thanks to the special oils. Incidentally, lavender is also helpful if you have problems falling asleep. And if you only have a shower – no problem. Turn on the shower and pour a little FRESH bath oil lavender into your hands. Apply it gently all over your body, let it work for a while, and then rinse off. Let the warm water run over your shoulders and back, and enjoy the massage. Fantastic!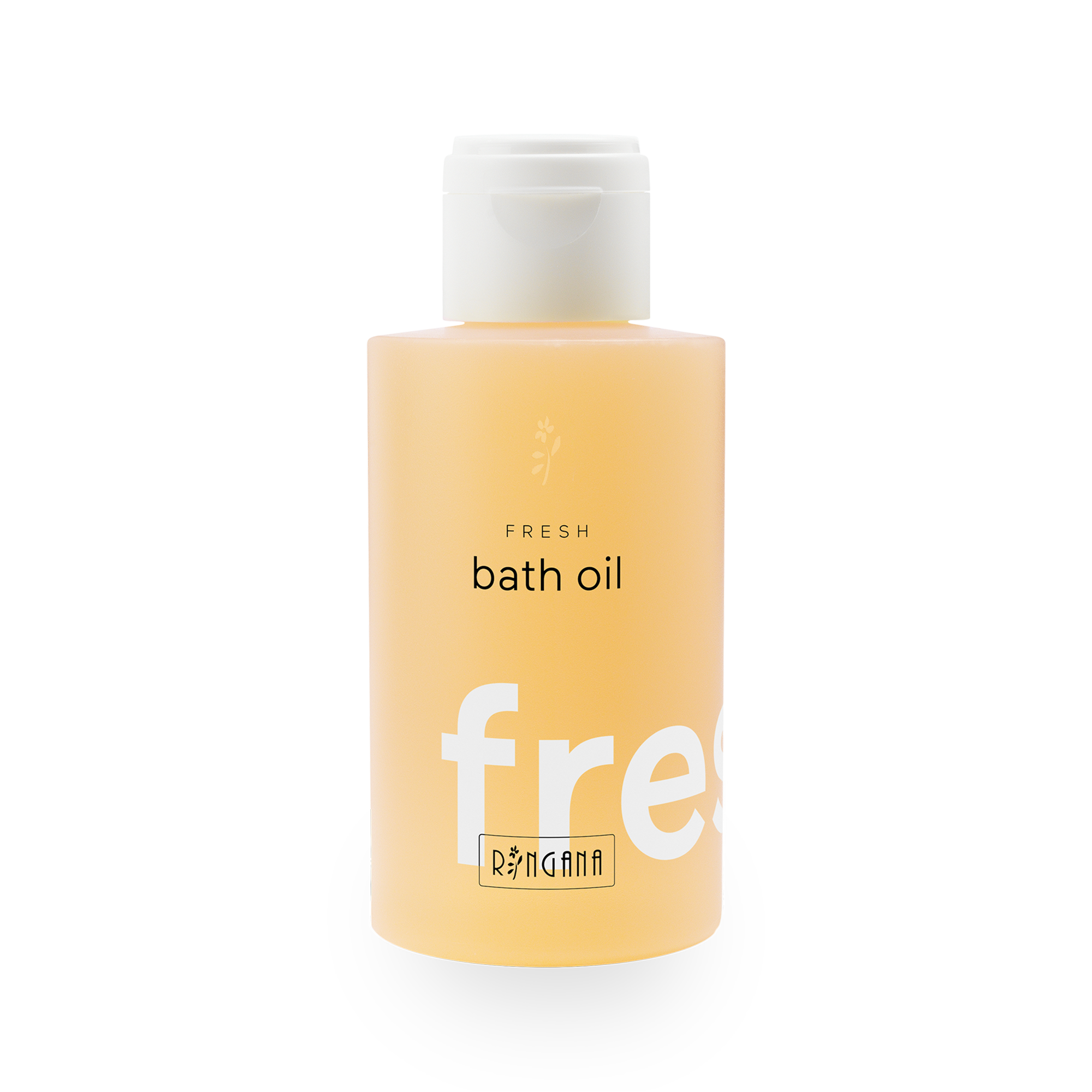 cocoglycerides (plant-derived lipid), Persea gratissima oil (avocado oil), Sesamum indicum seed oil* (sesame oil), Macadamia ternifolia seed oil* (macadamia nut oil), ethyl palmitate (natural fatty acid), Simmondsia chinensis seed oil* (jojoba oil), Lavandula angustifolia oil* (lavender oil), polyglyceryl-3 palmitate (emulsifier), glyceryl caprylate (moisturising agent), squalanes (olive squalane), Rosmarinus officinalis leaf extract (skin-regenerating rosemary extract), tocopherol (vitamin E), Helianthus annuus seed oil (sunflower oil), lecithin (plant-derived membrane component), linalool°, limonene°, geraniol°, coumarin°
* Ingredients from controlled organic cultivation
° Component of natural essential oils
100% natural ingredients
34.8% of all ingredients from controlled organic cultivation
60% of plant-based ingredients from controlled organic cultivation
Natural cosmetic product certified by Ecocert Greenlife in accordance with the Ecocert Standard, standard available at http://cosmetics.ecocert.com
EV 1.6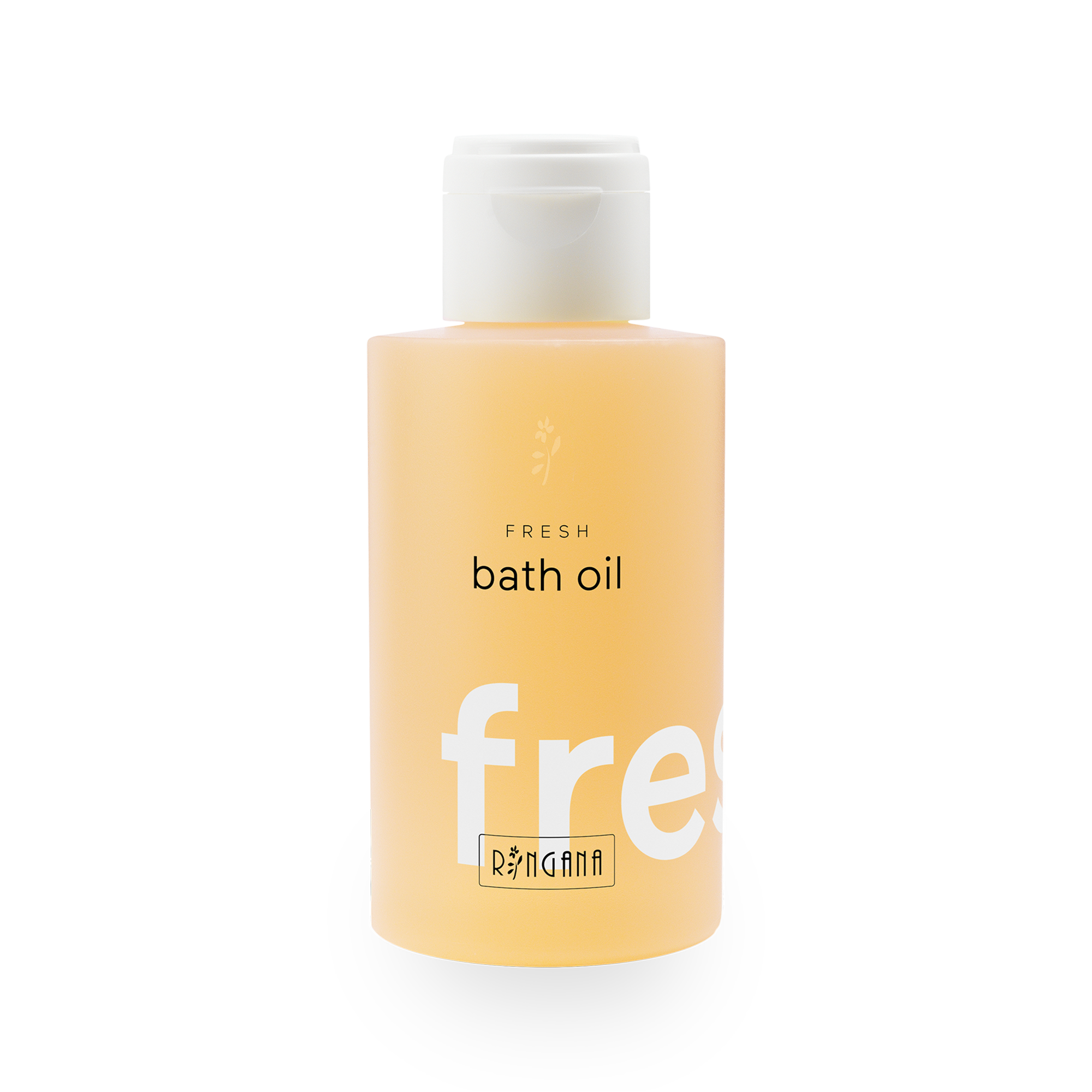 The macadamia nut oil contained in the Oil Body Wash is considered to be an excellent oil for dry, brittle and sensitive skin because of its fatty acid composition. Sesame oil penetrates into the skin well, and its linoleic acid content helps to regenerate the lipid layers of the skin's corneal layer. The product also contains avocado oil which is used to care for dry, chapped skin whose barrier is damaged, thus improving the overall look of the skin.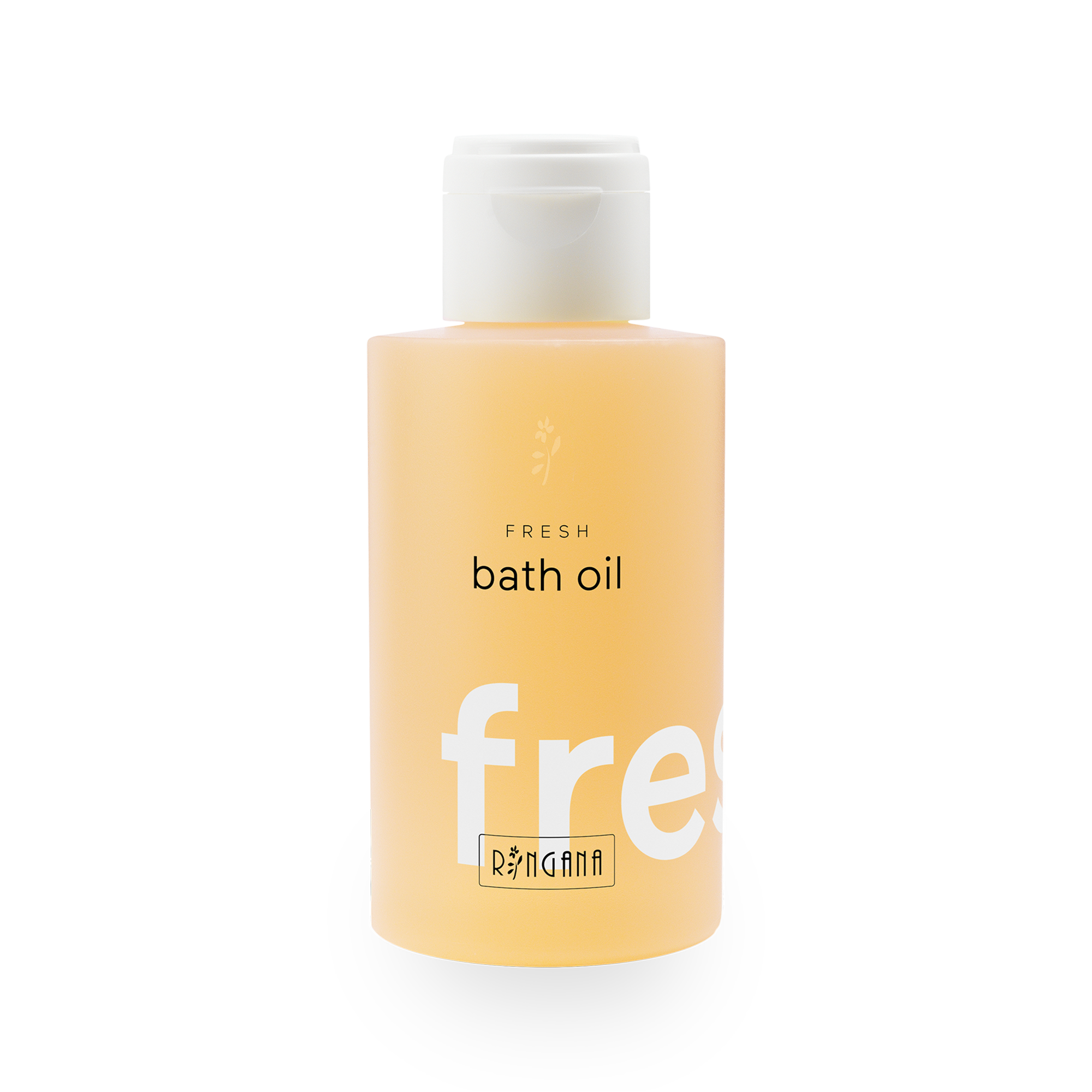 After having filled it with water, put aprox. 2 – 4 small drops into your bath tub. Enjoy the effect for at least 15 – 20 minutes. The contents will last for 6 – 8 applications. Dry yourself carefully.