CSV3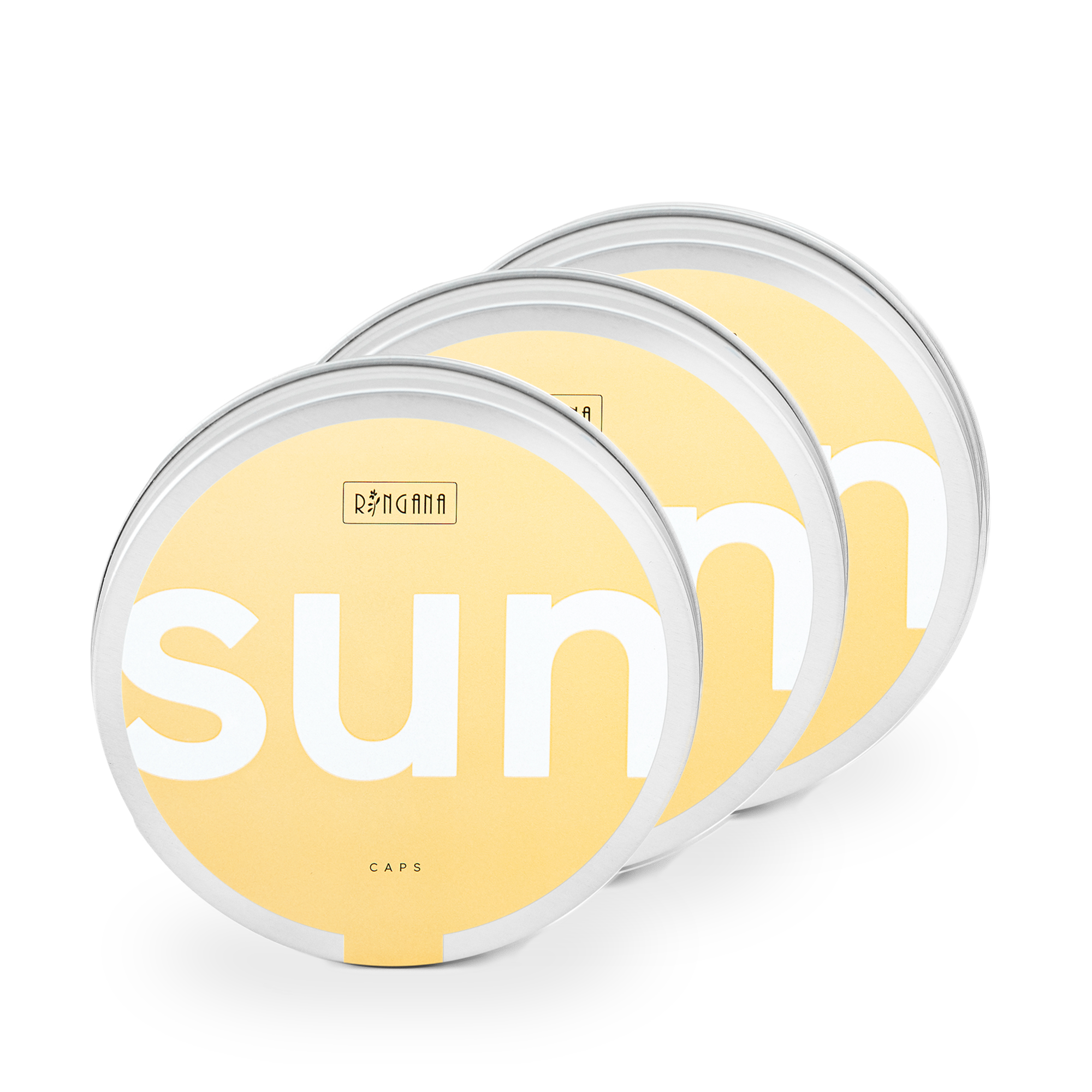 CAPS sun, Set of 3
Protection from within
xx ML – xxxx €
incl. VAT Shipping costs
€ xx pro xx ml
Price for first-time order xxx
CAPS sun are real all-rounders when it comes to protection against free radicals caused by UV rays, tobacco smoke, monitors and mobile phones.
Lieferbar in 1-5 Tagen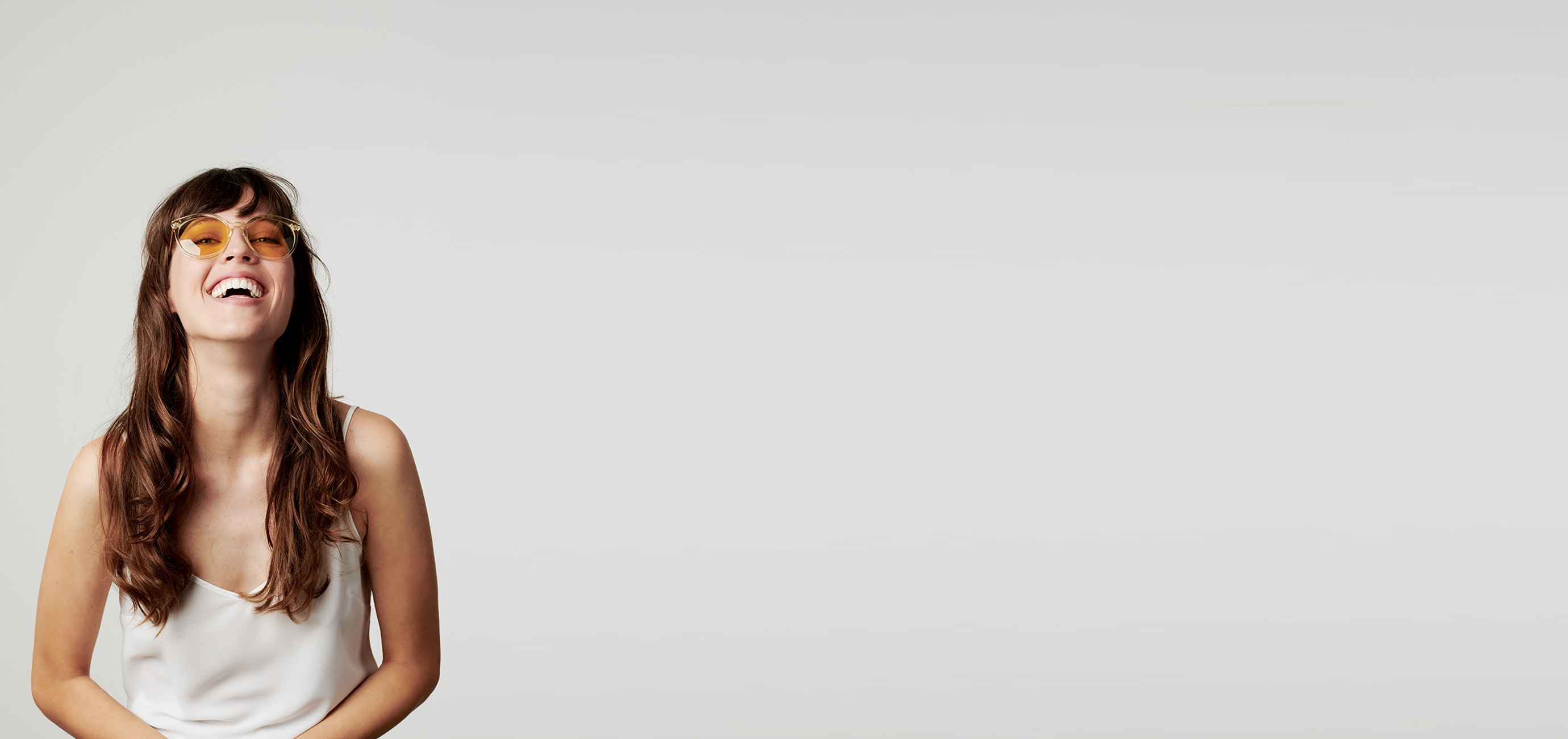 Good to know
Even when you are a passive smoker, you still inhale compounds that form what are known as free radicals and can harm the cells. In addition, the skin becomes grey and wan because of poor circulation.
UV rays, tobacco smoke and also the blue light that is radiated by monitors and mobile phones, are stressful for the skin. This can lead to the increased formation of free radicals, causing faster skin aging. CAPS sun help to reduce the concentration of these oxygen radicals in the cells, acting sort of like "internal sunglasses".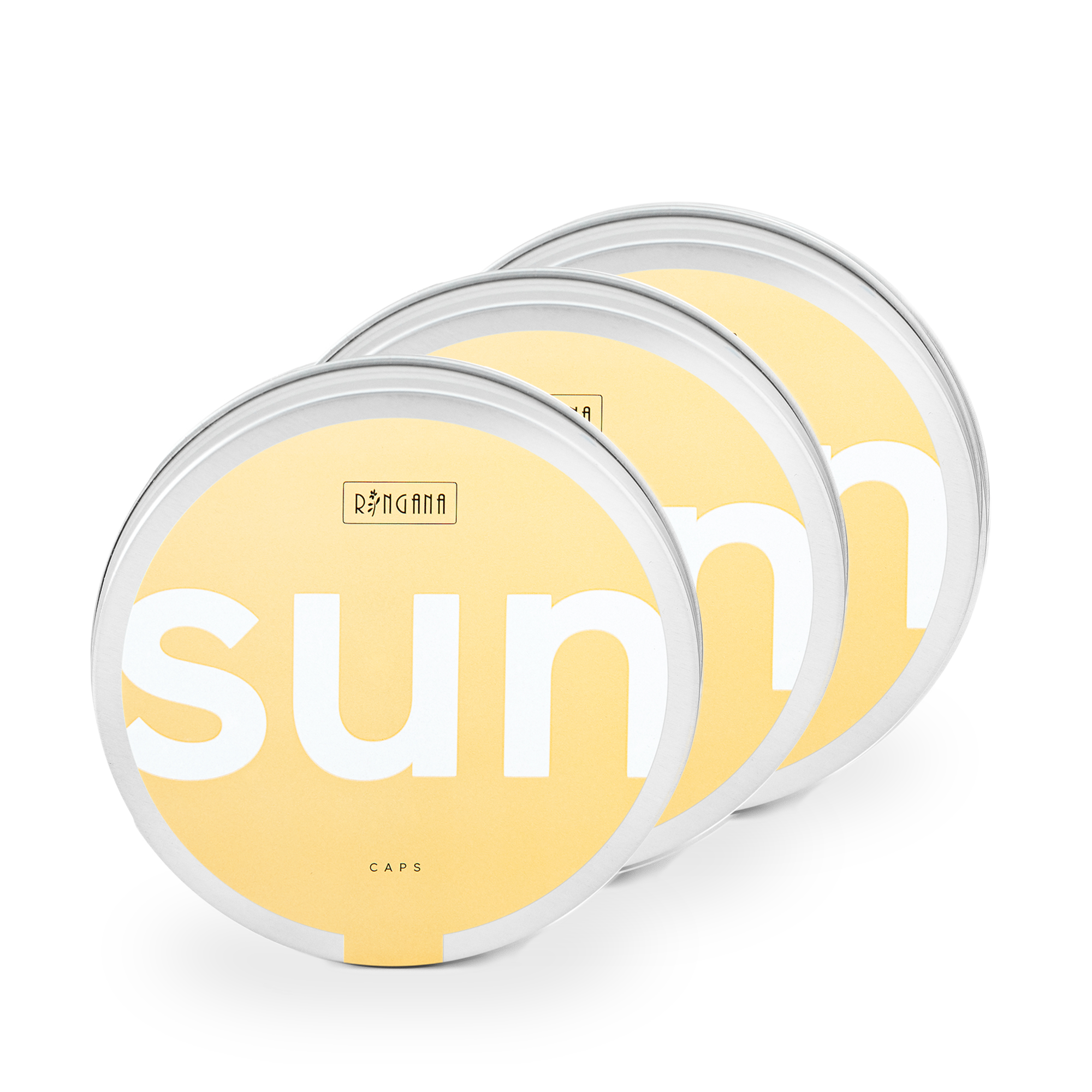 INGREDIENTS
Polypodium leucotomos leaf extract, L-tyrosine, hydroxypropyl methylcellulose (capsule shell*), blood orange extract, green tea leaf extract, Haematococcus pluvialis algae extract, tagetes extract, copper bisglycinate.
*100 % plant-based.
V 7.1
–
Copper helps to protect cells against oxidative stress and promotes skin and hair pigmentation. L-Tyrosine works with copper as the basis for melanin formation and, with the help of blood orange extract, provides an even complexion. Astaxanthin, lutein and zeaxanthin help to freshen and smooth the complexion.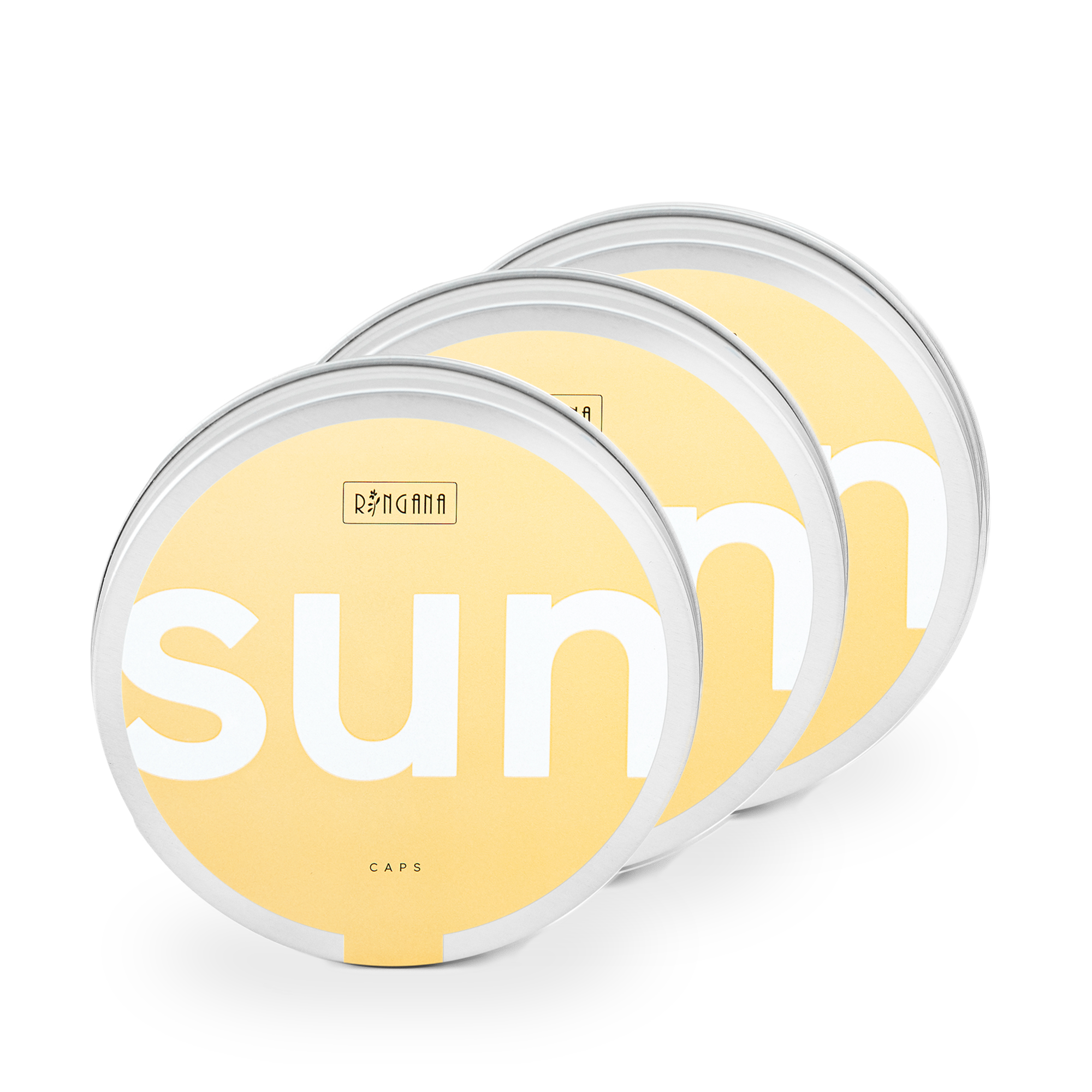 3 capsules daily. For best tolerance, capsules should be taken at mealtimes with a little (non-sparkling) water.