CMO3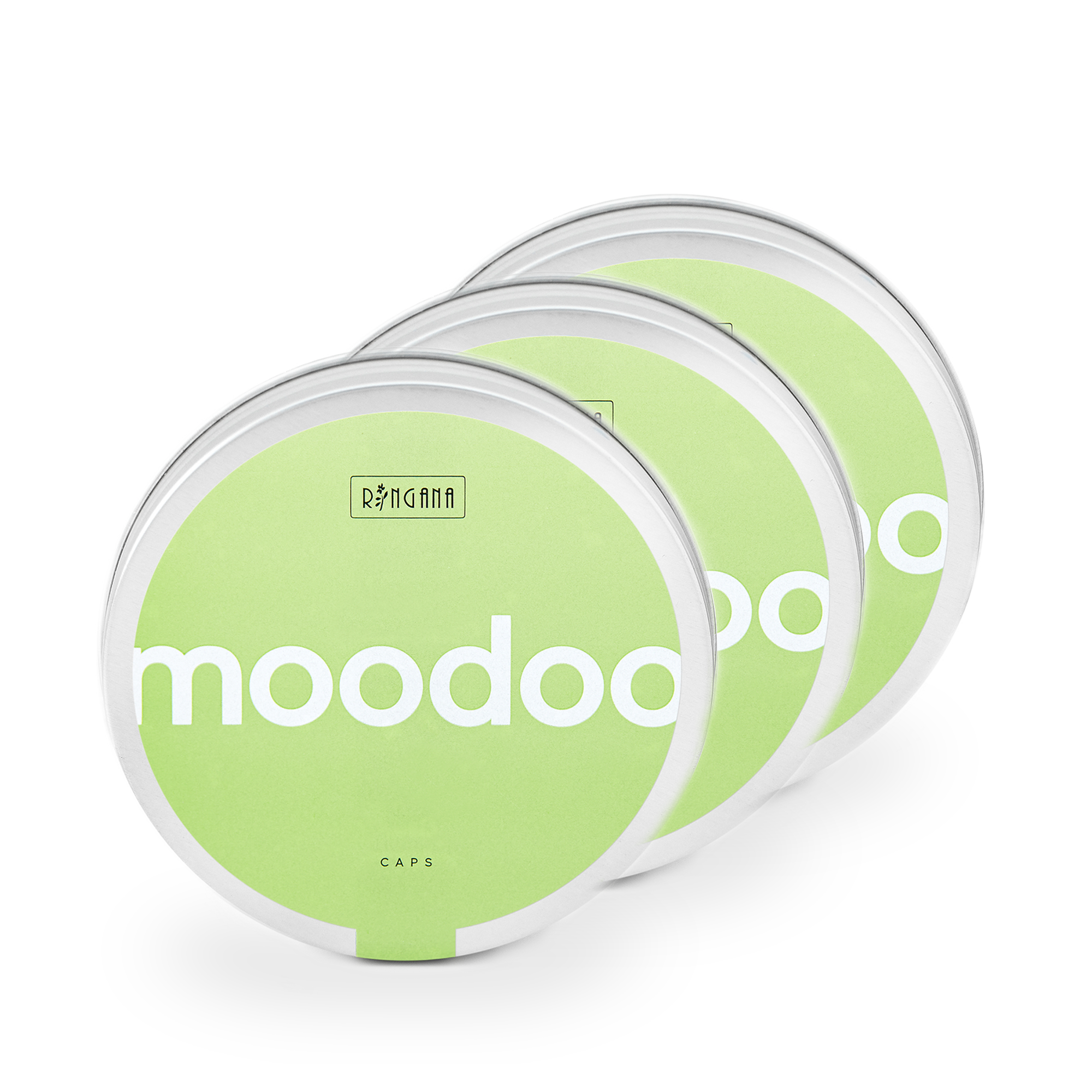 CAPS moodoo, Set of 3
Inner balance
xx ML – xxxx €
incl. VAT Shipping costs
€ xx pro xx ml
Price for first-time order xxx
The natural ingredients in CAPS moodoo combat fatigue and tiredness* and help to make you calmer*, so things don't get to you so quickly.
Lieferbar in 1-5 Tagen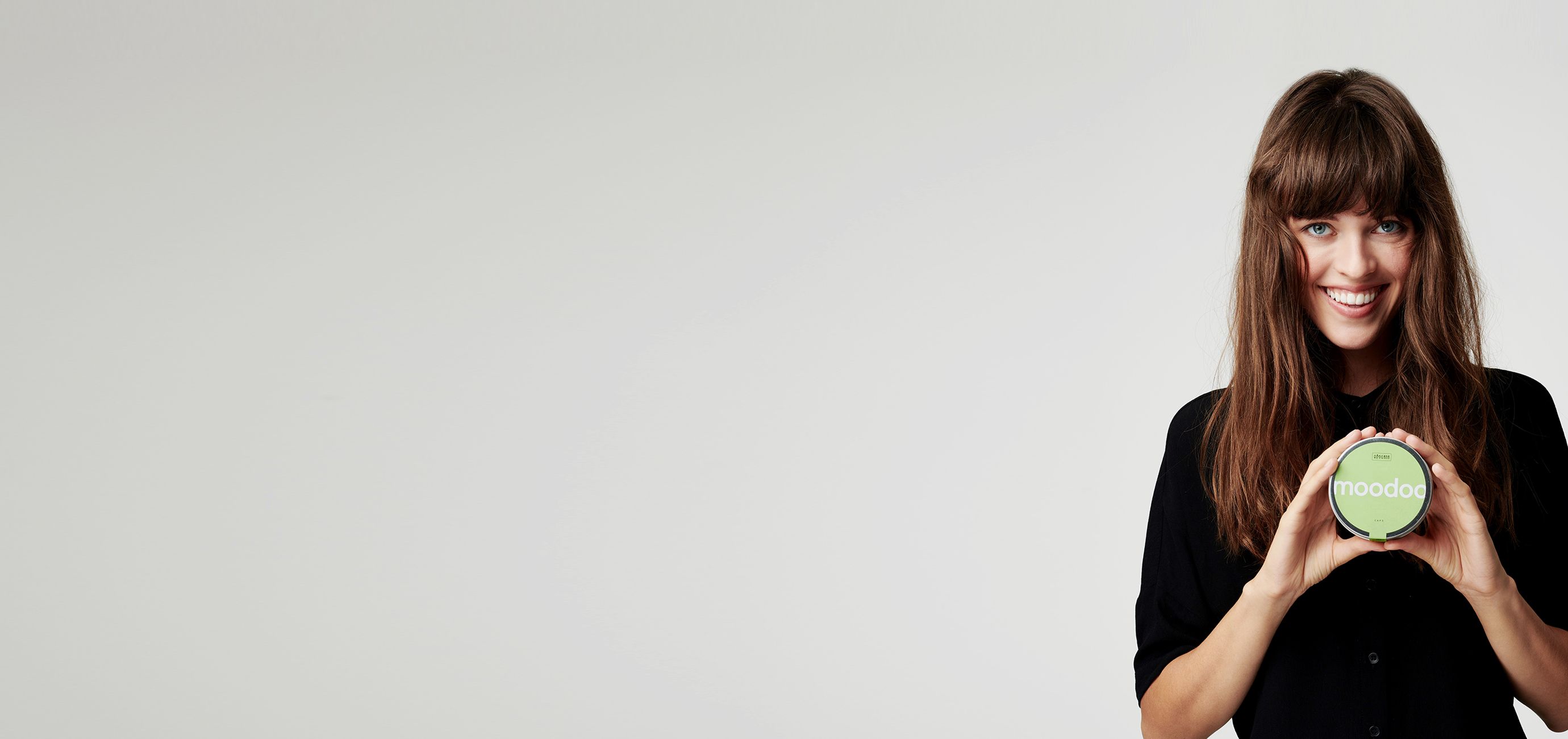 Good to know
RINGANA offers a combination of care solutions for special occasions. They contain concentrated active ingredients for an instant effect, that immediately firm up the skin and give it radiance. The skin is intensively supplied with moisture, and dryness lines are noticeably plumped out. Elasticity and firmness are significantly improved. CAPS moodoo provide the inner glow.
Being in a bad mood is not only unpleasant but often also has an impact on our work performance, our physical fitness and our relations with other people. The natural ingredients in CAPS moodoo help to make you calmer, so things don't get to you so quickly.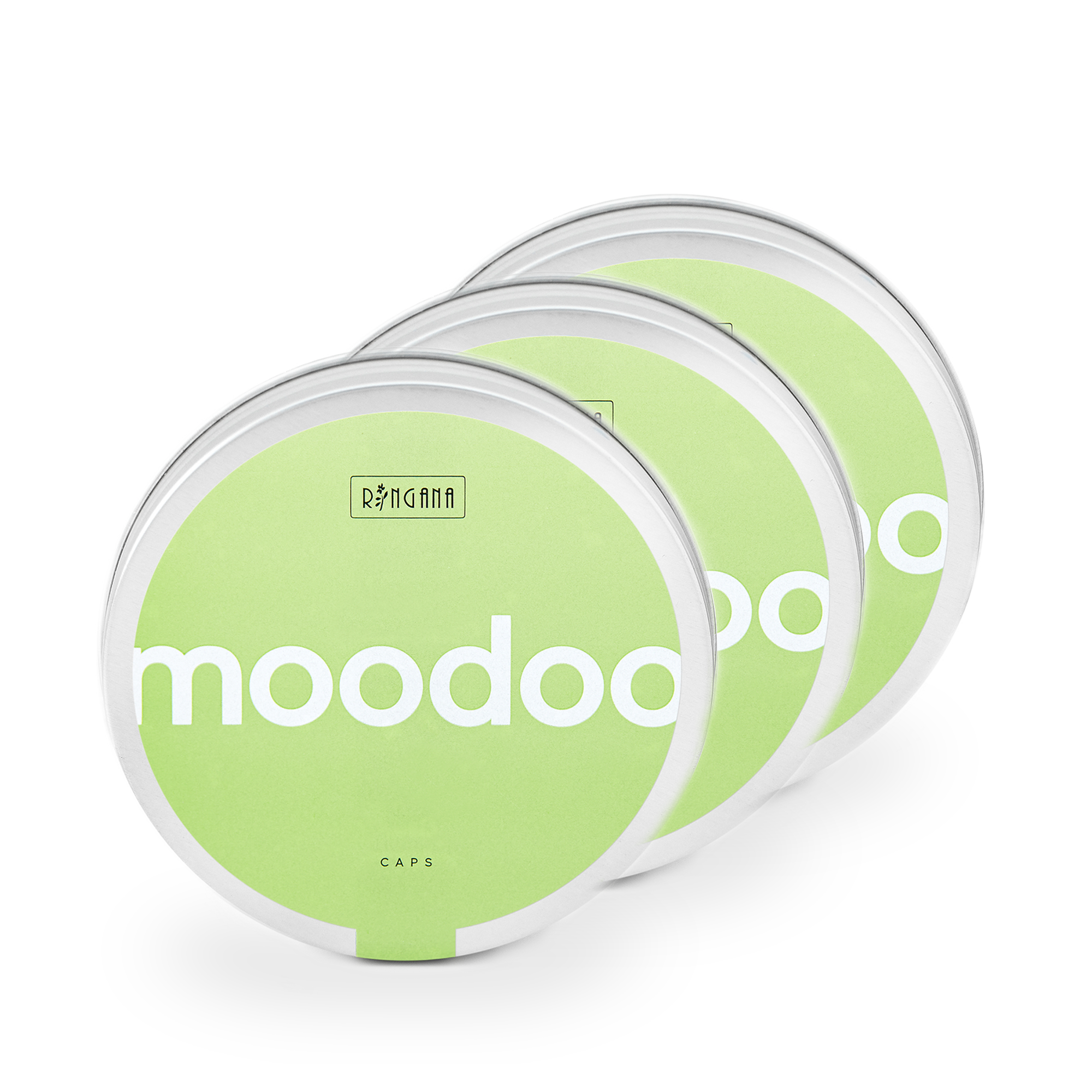 INGREDIENTS
Lithothamnium calcareum algae powder, hydroxypropyl methylcellulose (capsule shell*), saffron extract with probiotic cultures, acerola fruit juice powder, buckwheat with a high vitamin B complex content, L-theanine, holy basil leaf extract, schisandra berry extract, rice bran concentrate, ashwagandha root extract.
*100 % plant-based
V 6.3
The Vitamin B1, B6, B12, folic acid and niacin contained in buckwheat germ powder help to preserve normal mental and nervous system function, even in stressful situations. The intelligent combination of niacin and riboflavin from buckwheat germ powder counteracts exhaustion and fatigue. Calcium from alga powder regulates nerve function and helps signal transmission between the nerve cells. Extract from the ashwagandha root (also known as Indian ginseng) promotes physical and mental relaxation processes and helps us to calm down.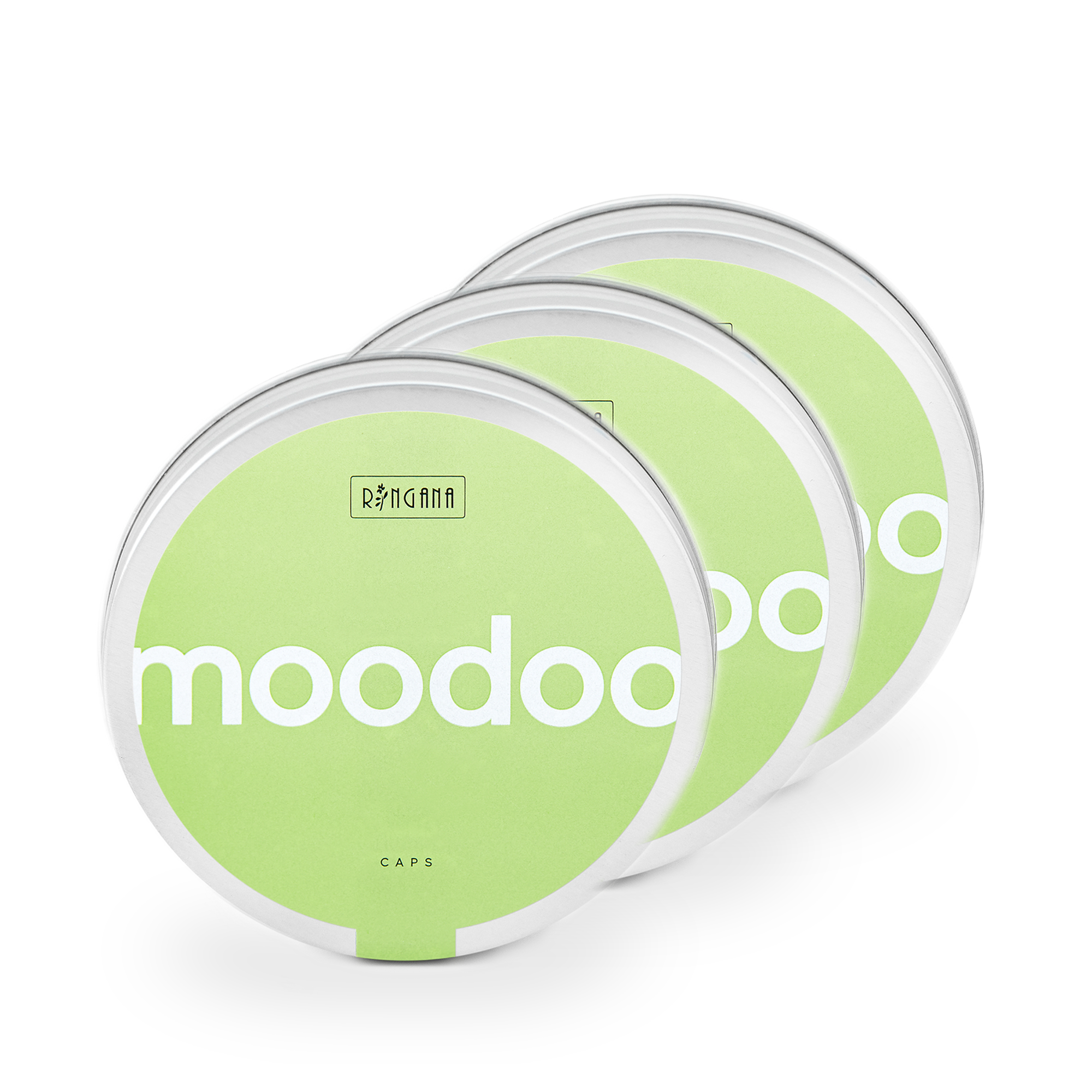 6 capsules daily. For best tolerance, capsules should be taken at mealtimes with a little (non-sparkling) water.